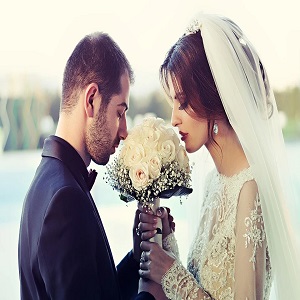 The feeling of getting married may start to weigh heavy on you as the day gets closer and the more you accept that you will be bride, the more it starts to dawn upon you that you'll be the centre of attention that day and every eye would be fixated over you. This might intimidate you but you just need to focus over the fact that you are about to get married to the love of your life and your life would be a fairy tale after you are with him.
We know that at the back of your mind, you are worried sick about opting for the perfect venue and you're hoping you get the best venue that ever existed for your wedlock. We are your dream come true. At Chapel Hill retreat, we ensure that our venue is a feast for you and for everyone else's eyes. We have a plethora of wedding packages in sydney to choose from since we don't our brides and grooms to think they are trapped with only a fistful of wedding packages. Our wedding packages are designed as per the general requirements and consist of a time frame, food options and many more exciting stuff. You can choose the option which sits the best with your needs.
Once you pick your favourite packages from the array of wedding packages we provide you, you can now unwind and focus on beautifying yourself. We have compiled a list of tips for you so that you can be the best version of you on your wedding day.
As the saying goes you are what you eat and this is absolutely true. Therefore, you need to keep a check your diet and ensure that you are incorporating the right amount of vitamin enriched foods, the leafy greens and Vitamin C in your diet. All of this would allow your skin to be at its best and give it a healthy glow. You need to avoid fatty and greasy food because it might dull your skin and rob it off its youthful glow. You also need to keep your salt intake in check since salt bloats your face and body.

Start getting facials from professionals a few months before your marriage. It doesn't matter if your skin looks perfectly fine to you, it might have trapped a lot of germs which may have penetrated deep in your skin. Therefore, you need a professional to perform facials on you and this would deep cleanse your skin and hydrate it and the makeup on your wedding day would be smooth on your face.

You need to get an ample amount of sleep. The last thing you need on your wedding day is to have eye bags and it would be pretty difficult to cover up your dark circles with concealers. Therefore, you need to get 9-10 hours of sleep every night to help your akin and body cells to have enough time to heal.
At Chapel Hill retreat, our wedding packages cater to your every need. Whether you two need to wed alone with just the two of you or you want to throw a grand despedida, we have a wedding package for you.